In which our heroine discusses all the self-help and self-help adjacent books she's been meaning to read
It is too early to be awake; I've been having insomnia issues. I don't want to say it's straight up insomnia, but I have trouble falling asleep at bedtime and then I wake up hours before my alarm goes off and can't fall back asleep. Lucky for you, if I had slept until my alarm I would not have had time to write this newsletter as tonight I'm getting on a plane and flying home to the east coast. (This trip home also means I may not have time for next week's newsletter, just a heads up.)
So, I didn't make any New Years Resolutions. I'm not counting the personal goals I always remind myself I want work towards—which are mostly just keeping up with habits I think are important, like eating fruit (yeah, I have to remind myself to eat fruit). But I do love the fresh and hopeful energy of a New Year. This agreement we humans have that everything could be different, we could all be better, we're really going to start going to the gym. So it got me thinking about all the books I keep meaning to read in order to improve myself. Below is just a smattering of the self-help and self-help adjacent books I'll probably never read.
---
Wish I Were Reading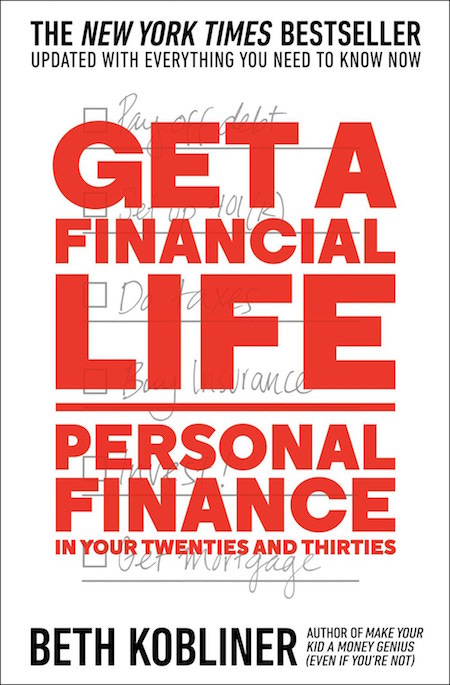 I started this book… years ago, before the new edition came out in 2017. See, my issue is I prefer to read books cover to cover, and there's a bit in here I already know and a good deal (say, about buying a house) that is irrelevant to me. I mean, it will be relevant eventually so I want to read it, but right now I'm more worried about how I should have been contributing to my 401k and my dad telling me I should invest—but those chapters aren't until, like, the second half of the book. Maybe now is a good time to learn how to read a book piecemeal.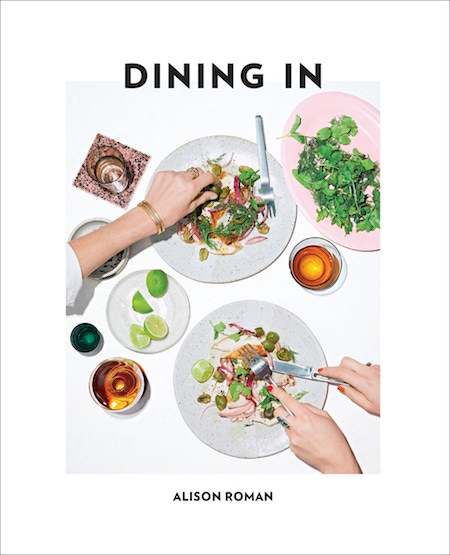 I was going to write about Salt, Fat, Acid, Heat by Samin Nosrat, but I've already admitted to myself that I'll never read that book cover to cover, even though I want to because she promises by the end you'll be the kind of chef who can whip something up sans recipe. Can you imagine? Maybe you can, but I'm useless at cooking if I don't have instructions to follow. I like Dining In because the recipes are low key enough that they feel achievable, but interesting enough that they feel exciting. Also, I kind of have a crush on Alison Roman.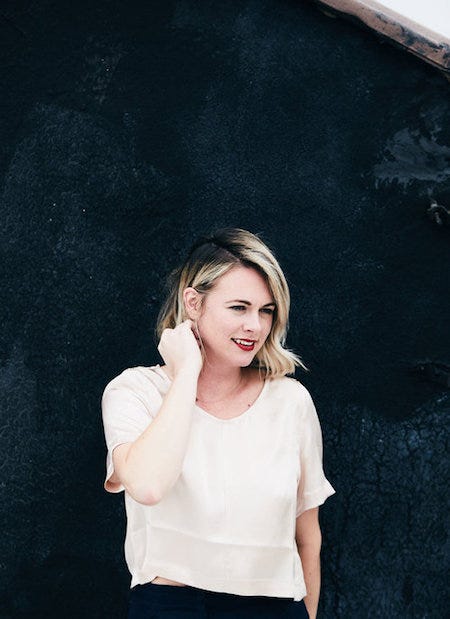 On the back cover she says:
I promise I will never ask you to make something in two skillets if it can be done in one. I will never ask you to buy an ingredient you've never heard of unless I can defend it within an inch of my life and tell you 20 other things to do with it. And I promise that you will learn at least one thing that will make you a better and more independent cook for the rest of your life.
How endearing is that?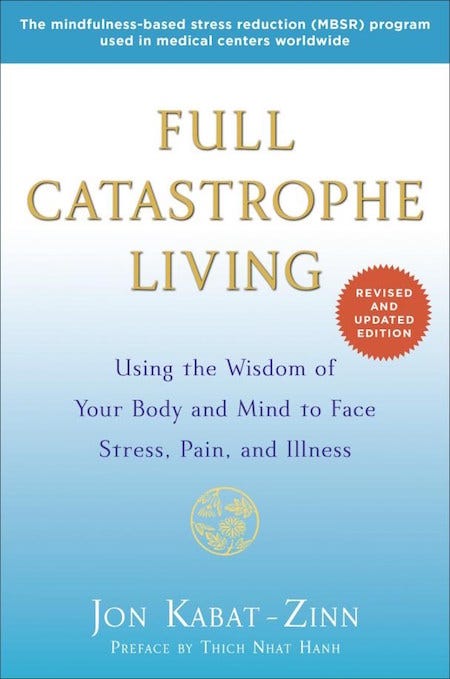 I started this one too! My doctor recommended it when I told her I was trying to learn mindfulness. It's basically the distillation of a mindfulness and stress-reduction course Kabat-Zinn runs. So I got the audiobook and was enjoying that so much I decided I needed a hard copy. There were a number of exercises that required, for me, re-referencing, and bits I wanted to underline. I bought a used copy and returned the audiobook. And, months later, the paperback is still sitting by my bedside. It's just… much thicker in real life than it seemed on audio. It's not the kind of tome you'd bring on vacation. Maybe I should just get the audiobook again…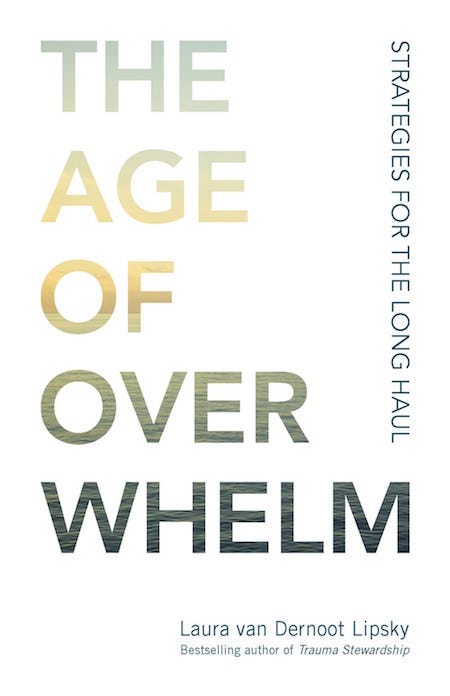 It is easy for me to get overwhelmed; there's so much I want to do and so many little things vying for my attention each day. It's hard to remember, or frankly even decide, what my priorities are. And, with the internet, our twenty-four hour news cycle, the crazy person running our government, not to mention the threat of an apocalyptic event, I think it is only going to get worse, this feeling of overwhelm. Might as well read a book with tips for diminishing it. Plus it's illustrated with New Yorker (or New Yorker-like) cartoons. I love a good one-panel cartoon. (But I couldn't find an example of one on the internet so you'll have to find the book and flip through it yourself.)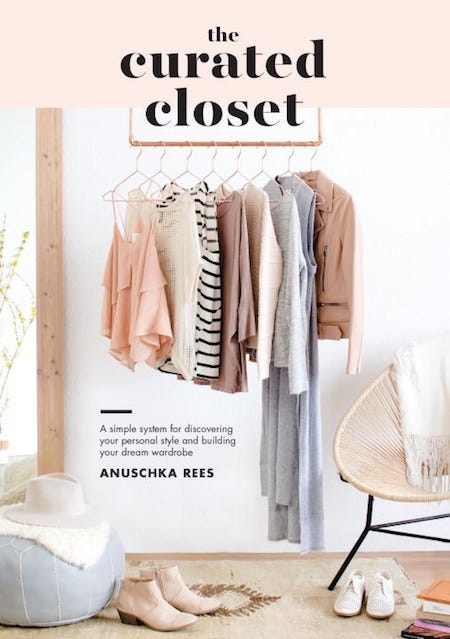 Fashion and I have a fraught relationship. I've always wanted to be fashionable, but it feels like too much work. And for a while it felt superficial. But then I read Women in Clothes cover to cover (a very long book with hundreds of contributors and all articles/images/interviews focus, in some way, on fashion and style). This made me think of fashion differently: less as a superficial mask and more as a form of self-expression (I know, I was probably late to the game on that one). So when I started working at Elliott Bay I stumbled on Rees's book, and it's been on my to do list ever since. Basically, if you follow her plan—first document your outfit choices to figure out your personal style, next clean out your closet of things you never wear, then only buy clothes that you actually will wear)—your closet will be more put together and a better representation of your personal style. So one day I will have a closet that fits my ideal style, which is post-apocalyptic Audrey Hepburn/retired ballerina.
---
Currently Reading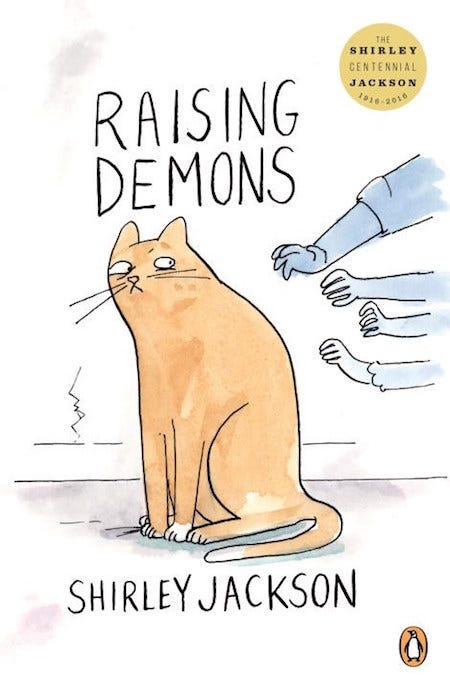 Have I already talked to you about Jackson's memoirs? They are my comfort reading. Whenever I'm in a book slump I borrow the audio from the library. I could listen to Life Among the Savages and Raising Demons over and over again. See, in between writing some of the creepiest books and stories ever, Jackson wrote essays about her life as a writer/mother/wife in the 40s for women's magazines. These two memoirs are those essays collected, and they're hilarious. I'm constantly trying to write about them and I never do them justice. She has such a wry humor and an eye for the strange. The books are, on the surface, light and full of quirky antics, but just beneath there is a kind of dark and incisive examination of being a writer during a time when women were expected to put their children and husbands above all else. Anyway, she's brilliant and I love her and I am forever re-reading these books.
---
Other Ways to Find Me On the Internets
Once a month (or so) I host a podcast called Drunk Booksellers where my best friend and I interview a fellow bookseller while drinking. I sometimes tweet about books and politics. I sometimes post pictures of books I'm reading, or cats I'm hanging out with on Instagram.
Subscribe to this newsletter here.
---
NOTE: Most book links go to Indiebound so you can shop local via the Internet. Also, they are affiliate links so if you purchase something I get a tiny kickback (which goes towards my podcast because why have two affiliate accounts). Why shop local? Long answer: Here are a bunch of economic impact studies about the importance of shopping local. Short answer: bookstores are good/warm/lovely places that add so much value to the community, but they are also businesses, which cannot survive if you're not shopping there.
Thanks to Lara Kaminoff for the cat mascot, Giles. Find more of her work here. Follow her on Instagram here.